Today, I'll be reviewing a brand-new cloud-based email autoresponder software called myMailIt.
myMailIt is a brand-new cloud-based software from Brett Rutecky and Mike Thomas (aka "Mike from Maine") that gives you complete and full control over your email marketing.  Although there are many great third party autoresponder services out there (I use a few of them myself), the one thing they don't give you is complete control over your list, and therefore, your business.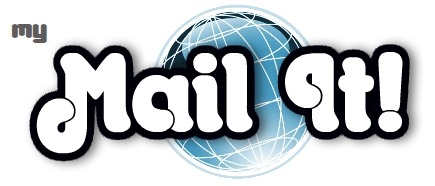 You see, if for some reason your autoresponder service doesn't like what you're doing, they can shut you down.  And, it doesn't necessarily have to be something that's against their terms or even against anti-spam laws.  I've actually had my autoresponder account frozen once because they did not like the business opportunity I was promoting, even though there was nothing wrong with it.
And, if any other member of that autoresponder service does anything shady, such as sending spam emails, the entire service can be blacklisted.  And, to protect their business, the autoresponder may even limit all other accounts.  It's enough to make you pull your hair out!
This is a nightmare that many marketers face.  But up until now, there wasn't really anything you could do.  That's why Brett created myMailIt.
Now, this was originally created by Brett for use in his own business.  In fact, the original version was a WordPress plugin, which was eventually offered to the public.  You may have seen, or even purchased, the original "MailIt" plugin.  And, although the plugin worked great, there were necessary features that just could not be put into a WordPress plugin.  That's why Brett decided to take the MailIt concept, and put it into a cloud-based SAAS (software as a service) tool.  And so, myMailIt was born.
The beauty of this software is that it allows you to send emails using your own SMTP settings.  You simply enter the settings provided by your web hosting company or third party SMTP relay, and myMailIt does the rest.  There are a few reasons why this is actually better than using a third party autoresponder service:
Sending from your email address, using that domain's SMTP settings, will reduce the chance of your emails going to spam considerably.  Any time your "from" email doesn't match the server it's being sent from, there's a huge chance your subscribers will never see your email.
It creates a sense of trust in your subscribers, since you're not using the same autoresponders that 95% of other marketers are using.
Sending emails from your own address, using your own SMTP settings, brands you as a serious marketer who cares about his/her subscribers.
The Front End and OTO's
F/E : MyMailIt ($37)
Full access to the cloud based email platform. Unlimited lists, unlimited subscribers, unlimited emails, unlimited follow up sequences
OTO 1 MyMailIt PRO ($67)
Send emails 30x faster, done for you lead pages, no myMailIt branding in the footer of your emails
OTO 2 Unlimited Agency ($67 per quarter)
Brett's exclusive agency access system lets you sell his platform as your own by putting your JVZoo buy now button on his sales page!
Live email marketing training ($37)
Live training with Brett and Mike where they teach list building and effective email marketing.

What about bonuses?
To give you even more value, and to enhance your use of the myMailIt system, I've put together a tremendous package of high-quality bonuses that you'll get instant access to with your purchase of myMailIt.
In fact, you'll find tens of thousands of dollars worth of bonuses, that you'll be getting completely free, when you pick up your copy of myMailIt via the link on this page.  You won't find another myMailIt bonus package out there with this much value.
But Hurry!
These Bonuses Expire In:
In addition, Mike and Brett have added some additional bonuses that will help you explode your business and profits.  In fact, they've included these bonuses with Agency/Resell rights.  Meaning you can sell them as your own product!
Here's what you'll get as special bonuses from Mike and Brett:
You get Agency/Resell Rights to the following:










You'll also get these extra bonuses from Brett that you can use yourself, resell, or give away to build your list.  The following are WordPress plugins that Brett has written, which have sold hundreds of copies each:
Click Bar (Gold) Plugin
Facebook Pixel Insert Plugin
Jack Jacker (Gold) Plugin
Support Chat Plugin
Don't forget, these are in addition to the special bonus package I'm giving you.  Again, you can take a look at my complete bonus package here.
The Pros and Cons
No review would be complete without listing all the good and not-so-good points about a product, and this review is no different.  Although I really love the myMailIt software, I would not be doing you or this review any justice, if I did not list both the good and bad points.
The Pros
myMailIt gives you full control over your email lists, and therefore, your business.  You won't be limited by what your autoresponder will allow, and you'll be branding yourself as a serious, expert marketer when you send emails from your own domain, using your own SMTP settings.
Plus, myMailt is a one-time price, compared to the hefty monthly fees of most third party autoresponders.  You'll literally be saving hundreds to thousands of dollars per year, with no limit to how big your business can grow.
The Cons
In order to send emails, you must use your web hosts SMTP settings, or the settings from a third party SMTP relay service.  By doing this, you are limited to how many emails can be sent within a certain block of time (known as "email throttling").  These settings will depend on what hosting company or SMTP relay you use, and what hosting package you have with that company.
Note: You can increase your email sending limit by upgrading your hosting package, switching to a host with higher email throttling, or by upgrading to myMailit Pro (the first OTO).
What are my recommendations?
Depending upon the size of your list, your host's limitations, your business needs, and other factors, there are a few things you can do:
If you want to completely "cut the cord" and stop using third party autoresponders, then you'll want to upgrade your web hosting to a service or package with a higher email send limit.  The amount of money you save by not paying for an external autoresponder will more than cover the cost of a hosting upgrade.  You can also upgrade to myMailIt Pro, which will allow you to send emails 30 times faster!
If you do not want to get rid of your autoresponder service, you can use myMailIt to enhance your email marketing.  You can do this by copying your subscribers from your third party autoresponder into a list in myMailIt.  Then, when sending out email broadcasts, you can send from both your autoresponder and via myMailIt.  This way, there is a greater chance of your emails hitting the inbox of your subscribers, and not ending up in spam.
myMailIt Launches Sunday, April 8, 2018 at 10 AM Eastern and Closes  Tuesday , April 10, 2018 at Midnight!
In Closing
Email marketing is one of the most important aspects of any online business.  In fact, without a continually growing list of subscribers, and an efficient way to email those subscribers, your business will not grow, and will eventually fizzle out.
myMailIt gives you complete control over your email lists and your business, by allowing you to send emails using your own SMTP settings.  This also helps to brand you as a serious marketer who cares about providing value to his/her subscribers.
Although there are a few cons, there are way to many benefits not to take advantage of this powerful software.  In fact, even if  you do not cancel your current third party autoresponder account, you'll want to use myMailIt to enhance your marketing and increase the chances of your emails being seen by your subscribers.
Plus, it gives you an extra sense of security, in the event something drastic happens with your third party autoresponder.  There's just too much to leave to chance.
Grab your copy of myMailIt, along with my special bonus package, today!